India
The "Health Care Summit & Expo 2022" themed on Building Future-Ready, Affordable and Inclusive Health care Post-Covid organized by The Policy Times concluded successfully on December 15th in Siliguri.
The event was supported by renowned organizations like the IIHMR – the education partner which works towards creating accelerated pathways towards healthcare-related postgraduate programs. Air Ambulance services provider AEROMED – an International Rescue Service organization providing low-cost air ambulance services domestically and across the globe catered to the successful conclusion of the IHS 2022. Surgical partners SI Surgicals and CMR Surgical dedicated to serve the healthcare sector with innovative medical equipment and furniture aligned with the PTCC to accomplish its vision and mission through IHS 2022. Tata Power in association with Solar Logix came forward as a channel partner promoting solar energy.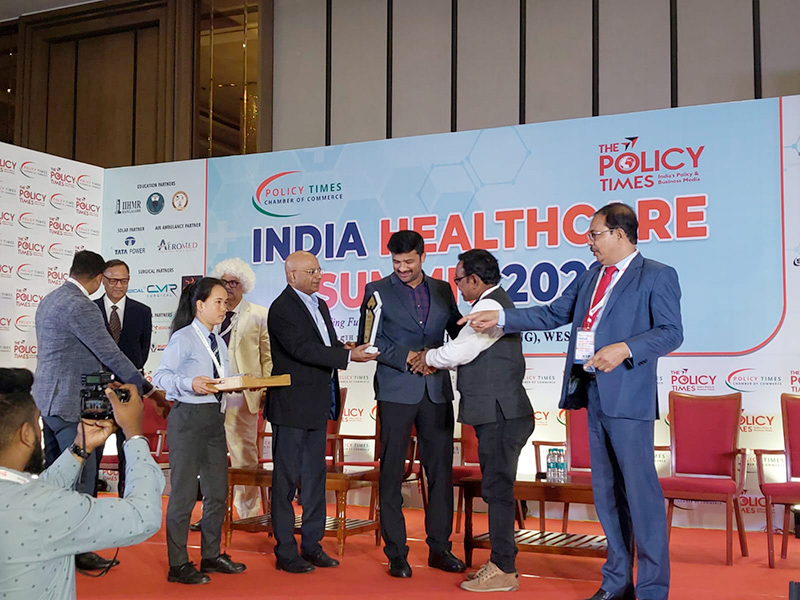 Chennai-based Lifeline hospital, Medical Cancer Hospital, and North Bengal-based clinic along with Dr. Mukherjee Hospital specialist in Oral and Maxillofacial trauma care centre offered to sponsor as the hospital partners for the event. The sponsorship by AIMed has also been appreciated by PTCC. AIMed is an organization that manufactures a spectrum of medical devices. Under initiatives like IMDRRG, and UdaiMeD, the organisation has collaborated with the GoI to uplift the appliances in the healthcare sector.
Dr.B Natesh, COO Lifeline hospitals along with Dr Ayon Chakraborty, COO and Associate professor Radiology, Santi Niketan College and Hospital were amongst few members who formed the inaugural board of trusted advisors. Other amongst the advisory committee included renowned Dr Danish Zafar- Dy Superintendent- The Calcutta Unani Medical College and Hospital, WB University of Health Sciences, Dr Rajiv Chhibber, PhD Vice President External Affairs Sahajanand Medical Technologies. Social service representative Mr Vijay Kumar Shah- an allrounder who served the Environment, Education and Entrepreneur sector alongside Shri Rajib Chakraborty also partnered with PTCC on key issues in the healthcare industry. Amongst the foreign dignitaries was Prof Dr Md Golam Rabbani, Chairperson NDD Protection Trustee Board, MoSW- Govt of the Peoples Republic of Bangladesh.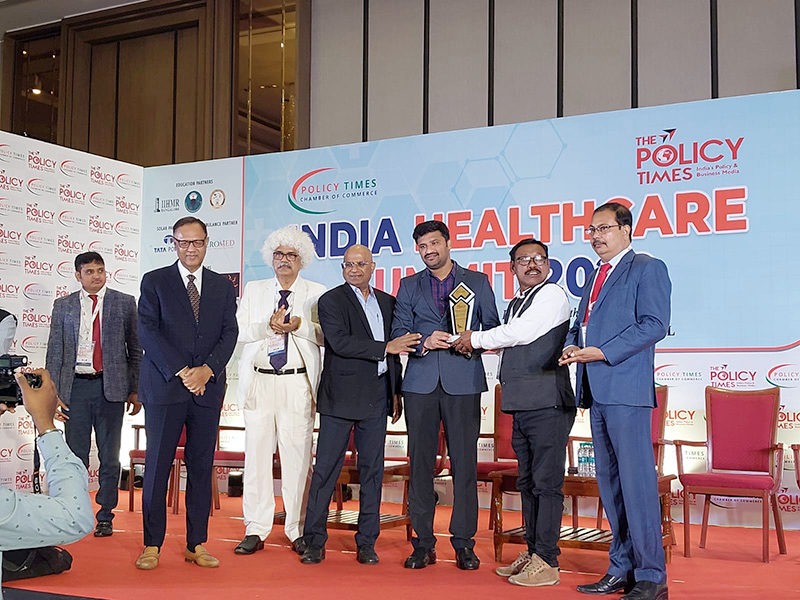 Policy Times Chamber of Commerce (PTCC) is a not-for-profit, non-Government industry-led body aiming to drive business and innovation development. Since 2019, PTCC is actively facilitating policy and business discussions. It provides a platform for local businesses to learn about changing business dynamics, understand government policy, and raise concerns about the industry. The Chamber aims to create and sustain an environment conducive to development by building synergy between stakeholders (industry, policymakers, academia, and international) through the network, advocacy, consultation & training.
The Policy Times (www.thepolicytimes.com) is India's policy, business and development media; and a strategic and practical alliance of policy and business experts for policy and business connect leading to prosperity through news and article writings, practical networking, Events, Business intelligence, research and policy advocacy.
Continue Reading: https://www.gccstartup.news/gcc/sharjah-sustainable-city-celebrates-milestones/