Ajman
H.E. Abdullah Al Muwaiji, the Chairman of the Ajman Chamber of Commerce and Industry (ACCI), approved "Al Damani" car as the first electric car made in the UAE, which belongs to the "M Glory Electric Vehicle Factory" in the UAE, among the cars used in the Ajman Chamber, supporting of the national industry, promoting the UAE products, and realizing the vision of the wise leadership to achieve environmental sustainability and in line with the declaration of H.H. Sheikh Mohamed bin Zayed Al Nahyan, President of the UAE, may Allah protect him, that 2023 is the "Year of Sustainability" in the UAE.
This approval came on the sidelines of the activities of the E7 exhibition organized by the "Royati" company at the Ajman Center for Entrepreneurship, with the participation of 77 exhibitors from companies, institutions, and entities distinguished for their creativity in various fields.
Dr. Majida Alazazi, Chairwoman of M Glory Holding Group, provided a full explanation to H.E. Abdullah Al Muwaiji about the specifications of the "Al Damani" car and the extent to which it enjoys international specifications in terms of quality, safety, and capabilities that enhance its competitive capabilities in the local and international markets.
Al Damani car makes a strong addition to the electric car market, especially in light of the steady growth of this global market. H.E. Abdullah Al Muwaiji expressed his pride and happiness with this vehicle as it is the first electric vehicle made in the UAE, which reflects the level of quality and development of the local industry and its competitiveness in the local, regional, and international market, thanks to the role of our wise leadership in providing a fertile investment environment that possesses the elements and advantages that support business development and efforts, in addition to efforts, exerted to foresee the next stage of the national industry through the national strategy for industry and advanced technology and to raise the contribution of the national industrial sector to the GDP to AED 300 billion in 2031.
He stressed that the achievements of the UAE local industry are made through deliberate plans and continuous follow-up from our wise leadership. For example, the "UAE Innovation Month" represents one of the main factors supporting the development of the UAE industry, as well as the government's efforts to attract talented, innovative, and pioneering ideas to contribute effectively to the development of the industrial sector. Al Muwaiji added, "The comprehensive economic partnership agreements (CEPA) concluded by the UAE with friendly countries have a major role in developing the local industry and enhancing its competitiveness abroad. These agreements also represent a supportive tool for attracting direct investments."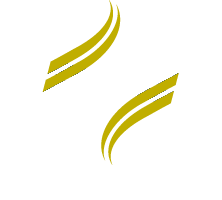 Continue Reading: Ajman Chamber receives the delegation of the Italian-Czech Chamber of Commerce