Manama, Bahrain
Bahrain-based B2B tendering platform Procural has secured a seed investment of $1.2 million from Flagship Holding and Canada-based BenchMatrix to accelerate growth and product development. The investment will help Procural expand its reach and scale its innovative platform, enabling businesses of all sizes to manage their procurement processes efficiently.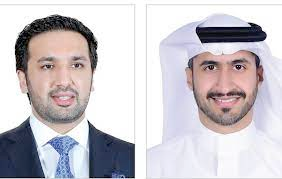 CEO and co-founder of Procural, Uzair Usman, hailed the investment as a crucial
step forward for the company. "We found a gap in the market and have developed a
secure, scalable solution that can be accessed from anywhere," he said. "By
streamlining the purchasing process, businesses can save time and money, while
also ensuring compliance with their procurement policies. This investment is a
validation of our platform's credibility and potential, and we're excited to work with
Flagship Holding and BenchMatrix to take Procural to the next level. Bahrain's
position as the regional leader in technology and innovation will be strengthened by
the platform".

Flagship Holding, with its GCC-wide footprint, will leverage its expertise to help
Procural gain a strategic position in the market. BenchMatrix will bring its
development prowess to bear and accelerate Procural's in-house development cycle.
All three principals, Mr. Uzair Usman, Flagship Holding board member Mr. Fahad
Engineer & BenchMatrix founder and group CEO Mr. Irfan Fazli, are confident that
the pooled knowledge will drive innovation and result in a revolution of the
procurement space.

Procural.com is an algorithmic and AI-driven B2B procurement platform that
matches vendors to buyers in an efficient, data-driven way. It offers a range of
features, including a cloud-based infrastructure, customizable approval workflows,
automated purchase orders, and real-time budget tracking. With extensive
reporting and analytical features, businesses can easily manage their vendor
relationships, track their spending, and analyze their procurement data to identify
opportunities for cost savings and process improvements.

"This investment is a testament to our vision and hard work, and we're thrilled to
partner with Flagship Holding and BenchMatrix to bring Procural to the forefront of
the procurement industry." added Uzair Usman.
Continue Reading: https://www.gccstartup.news/global/exclusive-interview-with-aleem-shaikh-publisher-editor/