Love at First Sight
Is it applicable to the startup ecosystem? or any business deal?
The answer is probably Yes.
Why does an investor invest in a venture?
The deal is great…and it will have definite returns.. but maybe the investment banker,
the deal maker has fallen in love with the venture for whatsoever reasons.
Is it applicable in employment?
Many a time, we get very impressed by a prospective employee because of good
answers, excellent back experiences or whatsoever, and decide to hire an individual in
max 1 hour to 3 hours of maybe a couple of rounds of interviews. Each employment
engagement or venture deal is a relationship that begins with a love and eventually it
needs understanding for maintaining it long term.
Many misuse the love for maybe own gains and it could be pure one-sided devotion or
attraction. Loyalty comes in form of various MOUs, and Agreements, and suspicion comes
on the slightest doubt of betrayal.
Is it applicable in politics?
Again the same story… Add betrayal to it… where someone
decides to let go an employee or an employee decides to let go of an organization or an
the investor decides to skip a venture only because love came with mind to choose a
better partner. Finally, it is the love or hate which compels many to make decisions in life
to invest or de-invest from a venture or group or people.

Moral of the story :
As long as heart exists, multiple ventures, individuals will come in life… But if we use our
mind, we may just do what keeps us happy… If the mind gets too cluttered with
confusions or confusing take from many individuals… it only indicates there is quite
the possibility that in personal life too that trait may damage self… Let us not get confused
with why a group of investors remains followers and only a few become lead investors…
Somewhere there is love and assurance that things will not go wrong.
Disclaimer: These are the personal views of the author.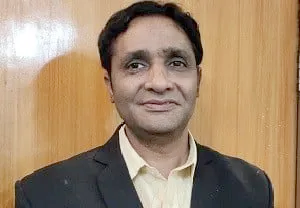 Dr. Prakash Sharma has initiated PCOMBINATOR as a focus to enable Global and Indian startup ecosystems with a strong focus on research, industry-academic interfaces, and leverage NGOs for outreach initiatives. Enabling 10+ colleges to set up entrepreneur varsities for free, having 1000+ mentor connect and over 2000+ entrepreneur meet-up groups, PCOMBINATOR focuses on providing Artificial Intelligence-driven support to Angel Groups, tools to support startups which include setting up operations for them, helping startups in market outreach and internationalization requirements. PASSION FRAMEWORK is a structured framework that also includes a blog explaining stories and poems viewed by over 98 countries and through PASSIONIT support low-cost advanced IT skilling to budding IT professionals.
Passionit.prakashsharma@gmail.com
+918390234456
Startup Ecosystem Enabler