Sharjah
The Sharjah Entrepreneurship Festival (SEF) 2022 was held on from 17 – 18 December 2022 at the Sharjah Research Technology and Innovation Park.
This annual event was organized by Sharjah Entrepreneurship Centre (Sheraa) under the theme "Where We Belong", the event featured some of the most advanced innovations in the field and attracted a large number of participants including policymakers, CEOs, entrepreneurs, investors, artists, and media influencers.
"Sharjah has seen a 68% increase in female entrepreneurs, and as the market grows and expands, we will continue cultivating an environment that is inclusive and supportive. None of this would have been possible without the important role that people at the top level of government play and the support we have from HH Sheikha Jawaher Bint Mohammed Al Qasimi, wife of HH the Ruler of Sharjah," said Maryam.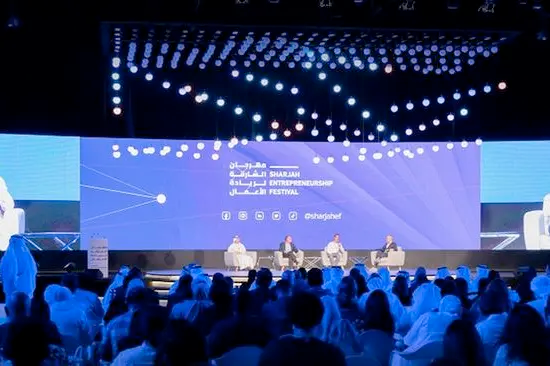 Sharjah Sustainable City was honored with a special award at the festival's opening ceremony. The award was presented by Bodour Bint Sultan Al Qasimi, Chairperson of the Sharjah Entrepreneurship Centre (Sheraa), and Najla Al-Midfa, CEO of the Sharjah Entrepreneurship Center (Sheraa), and received by Mr. Yousif Ahmed Al-Mutawa, Chief Executive Officer of Sharjah Sustainable City.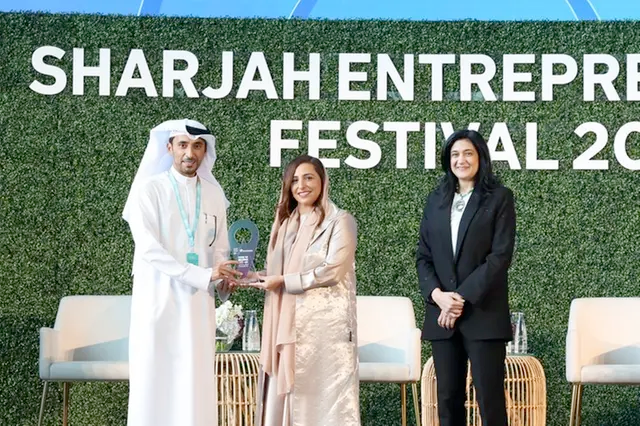 The esteemed panel included Khaled Al Midfa, Chairman of the Sharjah Commerce and Tourism Development Authority, Mohammed Musharrakh, CEO of Invest in Sharjah, Ahmed Alkhoshaibi, Group CEO of Arada, and the Chief Sustainability Officer of Diamond Developers. 'Invest in Sharjah,' was showcased and how various stakeholders can benefit from Emirate of Sharjah policies regarding business, manufacturing, entrepreneurship, & sustainability.
Continue Reading: https://www.gccstartup.news/featured/acohi-to-create-and-promote-startups-hospitality-startups/