Jordan
A Jordanian delegation participated in the 2022 Web Summit in Lisbon, the Ministry of Digital Economy and Entrepreneurship. Jordan Source, an ICT investment-promotion project implemented by the ministry, hosted a booth for the first time at the summit.
Her Majesty Queen Rania was this year's keynote speaker. Her Majesty also hosted a fireside chat entitled "Battling Built-in Biases", addressing how built-in biases contribute to discrimination and inequality and the importance of prioritizing compassion.

The 2022 Web Summit aims to redefine the global tech industry. This year, the summit, which was launched on Tuesday and will continue till Friday, is anticipated to welcome more than 70,000 tech professionals from across the globe, including many investors.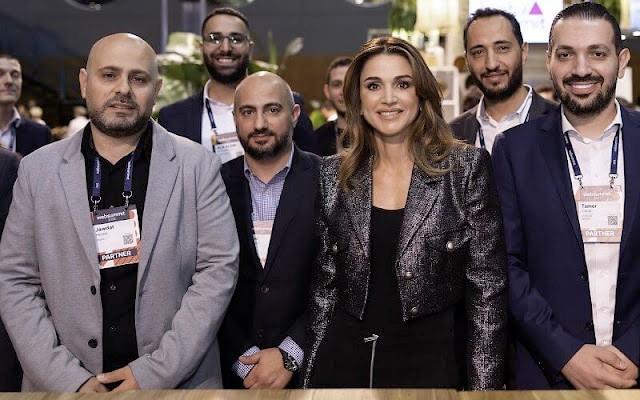 The Jordanian delegation was led by Minister of Digital Economy and Entrepreneurship Ahmed Hanandeh and included a designated team from the ministry, several Jordanian startups, and six IT outsourcing (ITO) and business process outsourcing (BPO) companies.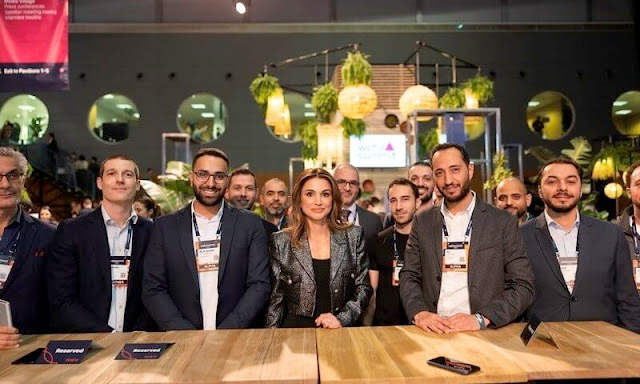 Through the booth, the ministry's delegation and Jordan Source engaged visitors and potential investors in various activities designed to elevate the country's profile as an ICT business and investment destination.

Jordan Source is a program created in line with the vision of HRH Crown Prince Hussein and is implemented by the Ministry of Digital Economy and Entrepreneurship. It aims to promote the Kingdom as a destination for investments in the ICT sector and facilitate the investment journey by providing wide-range support and incentives.

Marwan Juma, Vice President of the National Council for Entrepreneurship, and several other officials and influencers from the Jordanian entrepreneurial scene will showcase their success stories. Other speakers will highlight Jordan's leadership as an ITO and BPO hub in terms of business growth.

At the summit, Hanandeh said: "The advantages of the Kingdom's local talents and entrepreneurial spirit cannot be overstated. The country is an ideal environment for everyone, from small startups to major multinational corporations. This is evidenced every day by the wealth of companies that choose to invest in Jordan and, of course, by the incredible achievements of Jordan's young, educated, and driven ICT workforce. We are honored to be able to showcase such talents at a major global tech event like Web Summit."

The participation of local tech startups in events like Web Summit 2022 is one of the Youth, Technology, and Jobs project's primary goals, which is to support the growth of digitally innovative companies in the Kingdom.

This includes companies that provide IT and business process outsourcing services and digital entrepreneurs to expand into new markets both on a regional and global level.

This year, the following Jordanian startups are participating in Web Summit: Bith.TV, Shop4me, Repzo, Palmear, CertaCure, Sager Drones, and Xina Ai. Meanwhile, the following ITO and BPO companies are also taking part in the event: NexTwo, Webhelp, Crystal Call, Aspire, CS MENA, and GNTeq.
Continue Reading: https://www.gccstartup.news/gcc/india-bahrain-investment-webinar/