Egypt
Egypt has topped the list of Middle East and North Africa (MENA) countries that sealed deals with startup companies last year.
The Cabinet's Information and Decision Support Center (IDSC), in an infographic report Sunday, pointed out that Egypt signed 160 agreements with emerging firms in 2022.
Coming second in the list was the UAE with 153 deals, while Saudi Arabia was in the third position with 144 deals.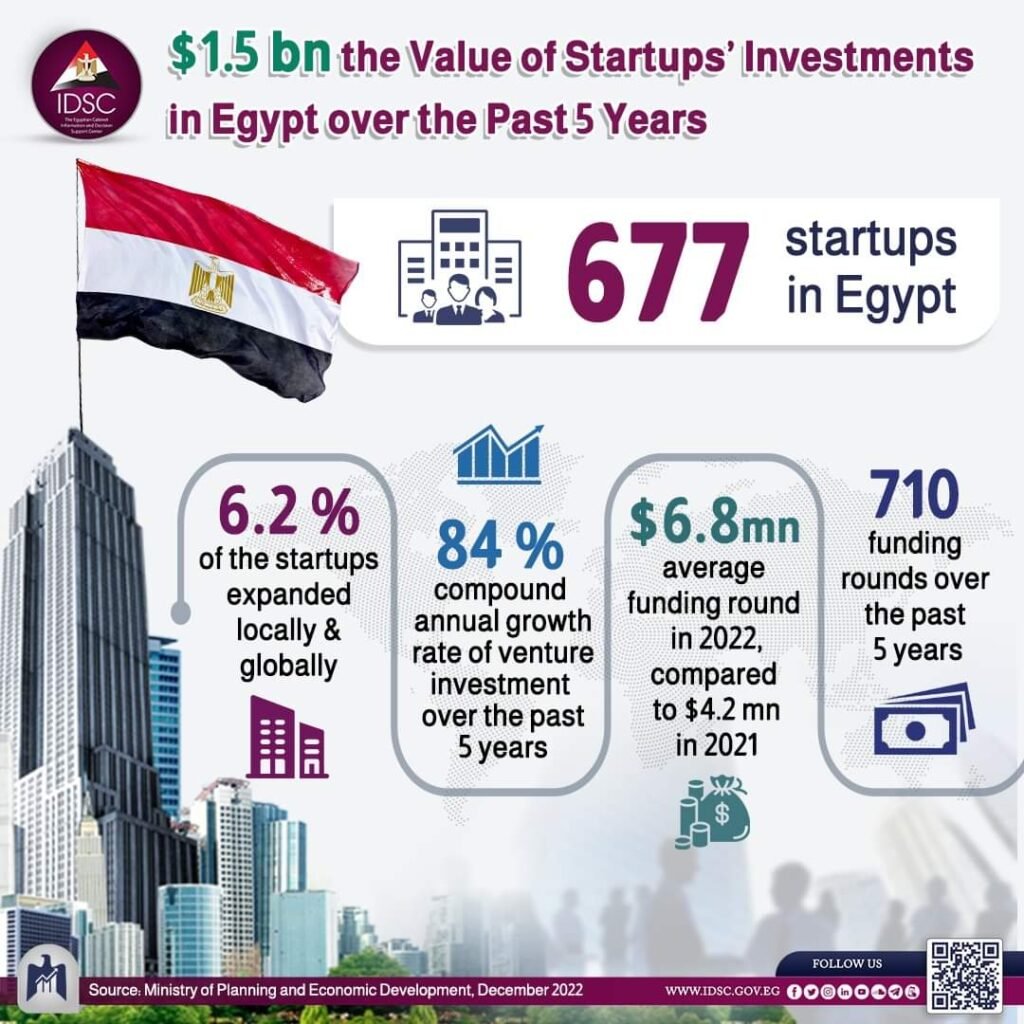 Egyptian companies could collect funds worth $517 million in 2022, the IDSC said. The number of investors contributing to startup firms in Egypt also rose by 30 percent, reaching 160 businessmen in 2022, up from 123 the year before, the IDSC added. 
Continue Reading: https://www.gccstartup.news/mena-region/tehran-hosts-5th-edition-of-intl-technology-investment-conference/